Thursday June 6 2013




7:00PM -- doors at 7PM

•••

ALL AGES




$

15

& up

[sliding scale]




Benefit and auction


for

Save the Hill


Midtown Social
midtownsocial.bandpage.com/


R&B / Funk / Soul


Ray Vaughn
rayosomusic.com/


acoustic/ electric singer-songwriter


DJ Ted BAGeL Radio
bagelradio.com/radio/


DJ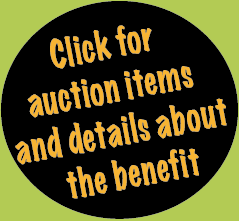 Benefit and auction
for
Save the Hill
There will be a raffle and a silent auction for Save The Hill held at this Benefit show.
Items for the silent auction will be up for bidding at the club when doors open at 7
PM
If you could not make it to the Benefit show, you can also bid "by proxy" by emailing your bid to
auction@bottomofthehill.com
[Proxy bids admitted until 6PM on the day of the benefit]
~
Silent Auction Items
---

Midtown Social


San Francisco band, Midtown Social, is hard at work crafting a record of their tightly-grooved, heartfelt, and original soul-stepping anthems.


Midtown Social will be recording and releasing their debut EP "Soul Relief."
With an awareness of the essential elements, sounds and styles of eras gone-by, the band is hard at work crafting a record of their tightly grooved, heart-felt, and all original soul-stepping anthems.
With your help and support, to be released late 2013.
Aaron Jurgens--Lead vocals, keys
Kisura Hendrix--Lead vocals
RJ Julia--Drums
Sarah Rice--Bass
Brian Jones--Guitar
Christopher Chen--Sax
Adam Rubinger--Percussion
Nathan Manou--Vocals
Rhonda Nicole--Vocals




Ray Vaughn
Ray Vaughn was a member of the San Francisco band Hostages. Hostages were formed in 1979 and were a mainstay on the SF music scene at clubs like the Mabuhay Gardens, I-Beam, Nightbreak, ...
They were known for their Crab Palace, DSouth Of Market loft parties in the early 80s. Those events would feature live music, fire breathers, snake charmers, belly dancers, and go-go boys in bondage to name just a few of the surprises in store for the South Of Market crowd who happened to drop in.
In 1984, Ray Vaughn and Eddie Rawlings went on to form the band Part II, which morphed into Deep Six, and later Die Bossanova, which played regularly at The Paradise Lounge until their break up in 1992.
Ray Vaughn reappeared on the music scene in 2010 with new songs and a new, soon to be released CD.
An acoustic solo act this time out.



DJ Ted BAGeL Radio


BAGeL Radio's Ted Leibowitz will be spinning throughout the evening.



---