click on month for monthly picture calendar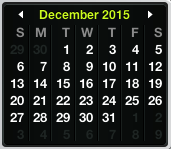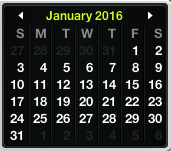 Listings are in the opposite order of appearance: headliner is listed at the top, next is the support band(s), and the last band listed is the opener.













Thursday

December 17

2015




8:30PM

doors -- music at 9:30PM

•••

21 AND OVER




$

1

0

in advance

/ $12

at the door


J Fernandez
www.facebook.com/jfernandezsongs/


bedroom pop


------

GospelbeacH

is off the bill
------

Paula Frazer and Tarnation

are off the bill


China
chinatheband.bandcamp.com/


americana country folk rock




---




J Fernandez


J Fernandez, Justin – Guitar, Synth and Vocals, Joey – Organ and Vocals, Drew – Bass, Mike – Drums and Vocals
-from Humboldt Park, Chicago, IL
-J Fernandez is a synth-led songwriter who writes somber, lo-fi tunes with his four piece band.





China
Jeff Moller, Michael James Tapscott, Raphi Gottesman
-from San Francisco, CA
-China, the excellent project of Jeff Moller, Michael James Tapscott, and Raphi Gottesman, just released their second EP, Towards the Sun. The trio performs together in Odawas, but this project is much more roots-based than the spacey Odawas vibes. Although everyone takes their turn on lead vocals, but there's plenty of delightful harmony where everyone gets a chance to sing, (although the boys in China aren't sure why they're there if you believe what they say on "May 21″.) Alleged confusion aside, China does a damn fine job making this kind of music.