click on month for monthly picture calendar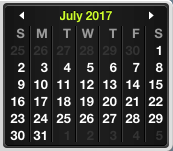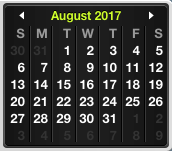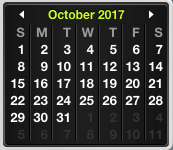 •••
Listings are in the opposite order of appearance: headliner is listed at the top, next is the support band(s), and the last band listed is the opener.


















Wednesday

July 19

2017




8:00PM

doors -- music at 8:30PM

•••

21 AND OVER




$

10


Karma Sutro
karmasutro.com/


Rock


Super Cassette
www.facebook.com/supercassetteband


garage pop \

electric chill dance surf rock synth


Future Myth
future-myth.com/


dreampop





---


Karma Sutro
Maxwell "Staxwell" Rayhill
Ian Conway
Arya "51" Zarrinkelk
-from San Francisco, CA
-The San Francisco rock band Karma Sutro was originally created as a front for the organized crime syndicate of the same name, but they quickly developed a cult following by rocking harder than any other band in the Bay Area. More information can be found on their facebook page: www.facebook.com/karmasutrosf, their Twitter: twitter.com/KarmaSutroBand
And on the FBI's most wanted list.




Super Cassette
Max Gerlock
Nick Gerlock
Devin Hollister
Max Denny
-from Berkeley, CA
-Pop forms and melodies give way to distorted hypnotic guitar-grooves and electronic noise flourishes. Started as a solo project called "Maximillian", Super Cassette is now a 4-piece rock band.
jpeg-artifacted garage pop built around the guitar and vocal harmonies of two twin brothers




Future Myth
Joseph // Nick // Kevin // Steve
-from San Jose, CA
- future myth offer nostalgia-charged tunes that balance somber moments of longing with vibrant flashes of self-reflection.

Released earlier this year in January, the band's debut EP, Flashbulb Memories, showcases their versatility both sonically and lyrically. Obscure Sound describes the group as "highly capable crafters of melodic jangle-rock, with evident comparisons to the guitar-driven tranquility of Real Estate." With their distinctive, catchy melodies in addition to healthy doses of vocal harmonies and shimmering effects, Future Myth set out to produce an experience that's familiar, yet fresh and invigorating.