click on month for monthly picture calendar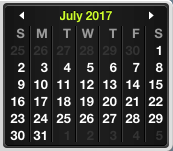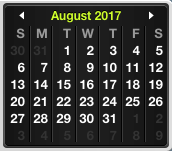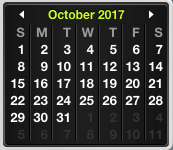 •••
Listings are in the opposite order of appearance: headliner is listed at the top, next is the support band(s), and the last band listed is the opener.












Friday

August 18

2017




8:30PM

doors -- music at 9:00PM

•••

ALL AGES




$

30

in advance

/ $35

at the door
VNV Nation
www.anachronsounds.de/


Alternative / Electronica


iVardensphere
www.metropolis-records.com/artist/ivardensphere


Tribal Industrial

---


VNV Nation
Ronan Harris (music, lyrics, vocals) and Mark Jackson (live drums)
-from Hamburg, Germany
-Irish/English duo VNV Nation have persistently leaped from strength to strength, over the years, emerging as a powerhouse in alternative electronic music. Their unique sound blends thematic lyrics and emotive vocals with influences from electronic music, indie, rock, dance music, classical and much more. The music can range from hard-hitting beats to indie-electronic anthems to haunting ballads to symphonic orchestrations. VNV Nation have also earned incredible acclaim for their energetic live shows and gained a fanatical worldwide following.






iVardensphere
Scott Fox - Electronics/Drums
Jamie Blacker - Electronics/Drums/Vocals
Yann Faussurier - Electronics
Sean Malley - Drums
Chuck Murphy - Drums/Vocals
-from Edmonton, Canada
-iVardensphere is a unique quantity in the world of modern electronic music. Hailing from the unlikely locale of Edmonton Alberta, the project originally emerged from mastermind Scott Fox's desire to explore both the heavy electronics he cut his teeth spinning in local industrial club nights, and his love of percussion from around the world. Now, joined by Jamie Blacker of ESA and Yann Faussurier of Iszoloscope, iVardensphere has become a full-fledged collaborative effort, anchored by a mutual love for deep sound design and crushing rhythms. That passion, combined with an ever-evolving and maturing production sensibility, have become the project's trademarks; over the course of five full length albums and innumerable remixes, iVardensphere has become one of the foremost live and studio acts in North American industrial.