click on month for monthly picture calendar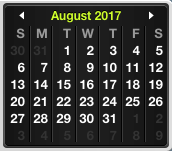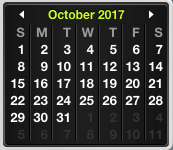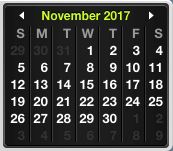 Listings are in the opposite order of appearance: headliner is listed at the top, next is the support band(s), and the last band listed is the opener.












Wednesday

August 23

2017




8:30PM

doors -- music at 9:00PM

•••

ALL AGES




$

10

in advance

/ $12

at the door


Hellbent

presents...


Guantanamo Baywatch
www.facebook.com/guantanamobaywatchband/


surf sludge rock


Terry Malts
www.facebook.com/terrymalts/


diy indie noise pop punk


Valley Boy
featuring Shannon Shaw from

Shannon & The Clams


shannonandtheclams.com/


indie garage punk

---


Guantanamo Baywatch
Jason
Chevelle
Chris
-from Portland, OR


-Portland, Oregon's Guantanamo Baywatch—a band that has built their reputation on wrangling up a ribald mishmash of classic surf instrumentation and brash garage rock. On the one hand, you could view this adherence to the rudiments of rock n' roll as more of an homage than an artistic stride. Yes, the trio owes a hat tip to Dick Dale's guitar licks and The Sonics' primitive blown-out strut. But who gives a shit about reference points anyways? Every artist has 'em. The question is: can you twist your influences into something exciting and new? In the past, Guantanamo Baywatch demonstrated their ability to do so by cranking everything into the red, making those traditional motifs sound far nastier than their forefathers intended. Remember how The Cramps made rockabilly sound dangerous and seedy even after it was several decades old? That's what Guantanamo Baywatch did with their crosspollination of tremolo-picked leads and basement-band brashness.






Terry Malts
Phil Benson - Bass and Vocals
Corey Cunningham - Lead Guitar and Vocals
Jake Sprecher - Rhythm Guitar and Vocals
Nathan Sweatt - Drums
-from California


-Terry Malts is a noisy quartet who write a mechanical but incredibly melodic style of power-pop. They craft tight, post-punk influenced tunes with layers of simple, sustained riffs and steady rhythms. The result is a group of songs that reflect the band's constant, purposeful forward momentum.






Valley Boy


-from Oakland, CA




-Shannon Shaw from Shannon and the Clams new band!