click on month for monthly picture calendar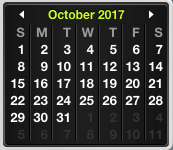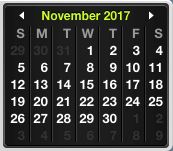 Listings are in the opposite order of appearance: headliner is listed at the top, next is the support band(s), and the last band listed is the opener.












Wednesday

September 6

2017




8:30PM

doors -- music at 9:00PM

•••

21 AND OVER




$

8

in advance

/ $10

at the door
Pinot Gnar
www.facebook.com/Pinot-Gnar-635710979949000/


Trash Psych Punk FuckRock Garage


Gaktuse
www.facebook.com/Gaktuse/


Psych Rock


Peggy Bunker And The Bunkmates
www.facebook.com/PeggyBunkerAndTheBunkmates/


Indie Dance Pop




---


Pinot Gnar
Buster Baer - Guitar/Vocals
Chandler Vannasdall - Bass/Vocals
Eric Faulkner - Drums/Vocals
-from San Francisco, CA


-Pinot Gnar is the raccoon that steals your beer, the soundtrack to a full scale joy riot, the possum walking over your grave causing shivers down your spine. Pinot Gnar is frayyyyed out, man.






Gaktuse


-from San Francisco, CA




- A Shapeless Bird.






Peggy Bunker And The Bunkmates
Adam Hurwitz, Kevie Farino, Ryan Armistead, Philly Hermans
-from San Francisco, CA
- "About a year ago, on the top of Potrero Hill in San Francisco, a terrible decision was made. Emboldened by the sounds they were creating, our heroes, rybaby, heavie kevie, and adam daddy agreed to "bunk-up" in a 2 bedroom apartment and thus the legend of Peggy Bunker and the Bunkmates was born.

Inspired to bring intimacy back to the dance floor, Peggy Bunker and the Bunkmates mix and meld underlying rhythms to tell stories that transport you from cruising down the Cali coast to lounging on a Peruvian terrace on a sweet summer evening. Their current project *Boogie-amos* blends bright summer sounds with dancey rhythms and catchy melodies that make you feel like you're right there on the adventure with them.