click on month for monthly picture calendar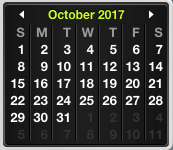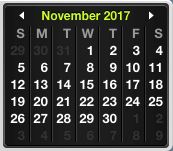 Listings are in the opposite order of appearance: headliner is listed at the top, next is the support band(s), and the last band listed is the opener.












Tuesday

October 10

2017




8:30PM

doors -- music at 9:00PM

•••

21 AND OVER




$

8

in advance

/ $10

at the door
SMSHNG HRTS
www.facebook.com/SMSHNGHRTS/


R&B/soul


Naked Walrus
www.facebook.com/walrusindaflesh/


Alt. Rock


Shipwright
www.facebook.com/ShipwrightBand/


Alternative/Experimental Rock




---


SMSHNG HRTS


-from Oakland, CA


-Oakland, CA based band SMSHNG HRTS bring their own brand funk-ridden electronica experimentation in their debut EP. Produced, arranged, written and performed entirely by the band themselves, the five-piece group's sound shoots into an 80's stratosphere lit with stabbing synths and brazen horns all swiveled around bombastic beats on songs like "Just Friends" and "You Taste So Good." Other songs find the band playing with rock and R&B to deliver 90's-influenced slow-jams. The full result lands them in a cosmic sweet spot somewhere between Eurythmics, Daft Punk and 90s R&B.

"Our sound is a fusion of different genres of music from rock, alternative to classic soul and pop," lead singer Dylan told us over email. "We call it 'So Cosmic.' That's the name of the EP, but that's also the name of the genre we define our music as. It's just a blend. It's not an R&B thing. It's not a POP thing. It's whatever sounds good at that moment."




Naked Walrus


-from Los Angeles, CA


-Naked Walrus is a hard working alternative rock band. They showcase a lifestyle of creativity and pure rock n roll through their music and actions.

Their live show delivers a straight-forward punch. What really sets them apart is their infectious melodies and licks that will have you singing for days.




Shipwright
Christo Savaides
Matthew Cox
Nathan Ma
Roland Barlier
Sina Peyvan
-from San Francisco, CA
-Shipwright are a five-piece based out of the San Francisco Bay Area.
Originally the solo project of Christo Savaides (vocals, keys, guitar), close friends Matthew Cox (guitar) and Sina Peyvan (drums) were invited to record a demo and quickly became full-time band members in the fall of 2015. Nathan Ma (bass) was brought in to round out the group shortly after and the band's lineup was finalized with the addition of Roland Barlier (guitar) in December 2016. The band emerged in the live scene in 2017 with their unique brand of indie alternative/experimental rock, delivering an experience marked by sweeping soundscapes and anthemic melodies.