click on month for monthly picture calendar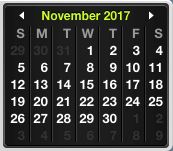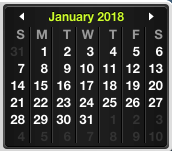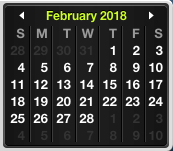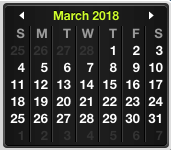 Listings are in the opposite order of appearance: headliner is listed at the top, next is the support band(s), and the last band listed is the opener.












Tuesday

November 21

2017




8:30PM

doors -- music at 9:00PM


••• 21 AND OVER




$

10

in advance

/ $12

at the door


The Living
www.facebook.com/thelivingbandofficial/


Heavy atmospheric rock


Cash Pony
www.facebook.com/cashponyband


psychedelic rock


Treasure
www.facebook.com/treasurebandofficial/


Post Rock / Shoegaze / Gothic / Rock




---


The Living
Derek Barnes - Guitar/vocals
Jason Zaru - Drums
Julian Balestrieri - Guitar
Jeremy James Shepherd - Bass
-from San Francisco, CA
-"Most noticeable is the sprawling progressive rock atmosphere and the powerful choruses that wouldn't be out of place in an arena. New song "Deceiver" encompasses both of those things — after a listen or two, it's hard to avoid having the melody stuck in your head."
-DECIBEL MAGAZINE

"A band can be based in rock but still have elements of heaviness and metal, of course, and that's exactly what The Living are. The San Francisco outfit is getting set to release their debut, but already they've received praised from Decibel, Pop Matters and others, no small feat. They caught my ear on first listen, too; their music lives and breathes — no click tracks or endless layers of guitars here — just a real rock band kicking out the jams."
-METAL SUCKS




Cash Pony
chuck, owen, steve0, gabe
-from Oakland, CA
-"Perhaps too punk for cats and too jazzy for punks, the din of Cash Pony is anomalous to it's environment. With a sense of veneration and urgency - Cash Pony thrives in a sweaty nest of disciplined passages and raw psychedelic algebra. Fringe members of overlapping genres, the Oakland quartet is a flurry of shred, and a calm river bed. Every appearance is an attempt to bind the realms of the pastoral with chaotic good."





Treasure
Sabrina Simonton - Keys / Synth / Vox
Sam Peņa - Bass / Vox
Evan Dulaney - Lead Drums
Jason Zaru - Guitar
Julian Balestrieri - Guitar
-from San Francisco, CA
-"The King of All Cosmos has a little dilemma. After a night of partying, he awakens to find out that all the stars are missing. It seems the immeasurably large King had a bit too much to drink the night before, and in his drunkenness, he took a swing at the sky, reducing the entire population of stars to mere stardust."

We are here to clean up the royal mess he has made.

San Francisco Post Rock Band TREASURE.