click on month for monthly picture calendar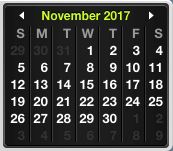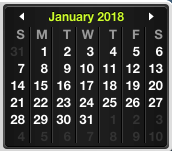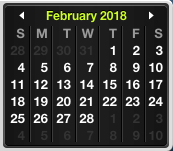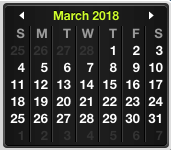 Listings are in the opposite order of appearance: headliner is listed at the top, next is the support band(s), and the last band listed is the opener.












Tuesday

November 28

2017




8:30PM

doors -- music at 9:00PM




••• 21 AND OVER




$

10

in advance

/ $12

at the door


Feedback
soundcloud.com/feedback_punks/sets/feedback


punk-rock n' roll


Harriot
www.facebook.com/harriotband/


all-girl goth surf rock


Milk For The Angry ----

Moon Daze

are off the bill
www.facebook.com/milkfortheangryme


...

---


Feedback


-from San Jose, CA


-Feedback is a San Jose, California based punk-rock n' roll band led by Alonso Sanchez (guitarist and lead vocalist), Wyatt Cannon (bass and backing vocals), and Aaron Boys (drums). With raw guitar sounds, accompanied by the catastrophic drum beats and vibrant bass lines, Feedback creates an ambiance of disorganized order that reveals the turmoil of current politics and the psychology of current society.






Harriot
Kristy Morrison
Christie Call
Rachel Sager
Nina Aron
-from San Francisco, CA
-Harriot is an all-girl rock band from the Bay Area. They make dark but danceable music that's both subdued and enraged, and have been described as "goth surf rock." Their sound is indebted to a long tradition of girl-driven punk, indie, and rock 'n roll bands from the Go-Go's to the Gossip to the Pixies, with stopovers in folk (for ethereal harmonies) and stoner rock (for sludgy riffs). They also do a sick Danzig cover.
Rachel Sager Sales on guitar/vox, Christie Call on guitar/keys/vox, Nina Aron on bass/vox, and K.R. Morrison on drums. They play regularly in Oakland and San Francisco, and are planning for a West Coast tour in early 2018.





Milk For The Angry
Dana Lindstrom -Guitar/Vox
Matt Kerslake - Guitar/Vox
Cole Bailey - Drums
Brett Brazil - Bass
-from Oakland, CA
-Milk For The Angry is a heavy psych rock band from San Francisco, CA. Formed in 2016 when Dana Lindstrom and Matt Kerslake met by chance in a vintage drum shop in the Bay Area. The two spent most of their time recording in their studio until meeting Cole Bailey, who joined as the drummer. In early 2018 their first full length titled "Make Like An Animal" will be released through City Son Recordings and touring will follow.