click on month for monthly picture calendar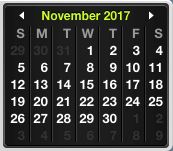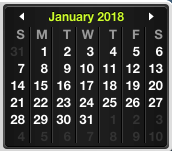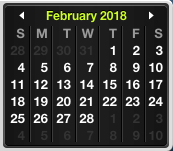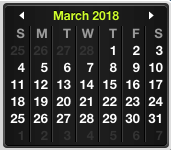 Listings are in the opposite order of appearance: headliner is listed at the top, next is the support band(s), and the last band listed is the opener.












Wednesday

December 6

2017




8:30PM

doors -- music at 9:00PM




••• 21 AND OVER




$

10

in advance

/ $12

at the door


Sourgreen
www.facebook.com/SourgreenSF/


Psychedelic Americana hard rock


The Big Poppies
www.facebook.com/thebigpoppies/


punch-pop blues


Intention Tremor
www.facebook.com/intentiontremor/


Rock




---


Sourgreen


-from San Francisco, CA


-"The kind of rock your mother used to make."
Sourgreen is a psychedelic Americana improvisational hard rock band from San Francisco, California dedicated to song craft, unpredictability, and the transformative spiritual power for loud guitars, drums, and bass to turn our internal worlds into pure sunlight.




The Big Poppies
Ryan McBride- Vocals/harmonica/guitar
Max Van Dyke- Vocals/lead guitar
Ari Schwartz- Bass/Back Vocals
Carlos Figueroa- Drums
-from Davis, CA


-An eclectic mosh of Rock, Blues, Funk, Jazz and Pop






Intention Tremor
Derek, Gabe and Daniel
-from San Francisco, CA
-Intention tremor is a San Francisco based alt-heavy rock band. Members include Gabe Osorio on drums, Daniel Hasegan on bass, and Derek Haerle on guitar and vocals.
Gabe and Derek have been playing together for a few years with the goal of creating original music inspired by bands they enjoy. Daniel shares their vision and completed the line up in 2015.
The resulting material has grown out of influences from 80's alternative to metal to electronica. They plan to continue writing while sharing the project through live performances and recording.