click on month for monthly picture calendar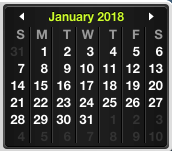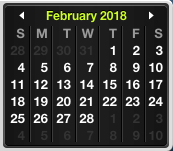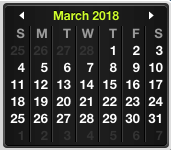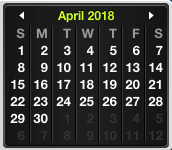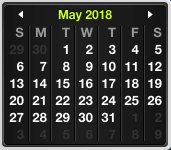 Listings are in the opposite order of appearance: headliner is listed at the top, next is the support band(s), and the last band listed is the opener.












Thursday

February 1

2018




8:30PM

doors -- music at 9:00PM




••• ALL AGES




$

15




"Southwest Crusade"


The Lillingtons
lillingtonsofficial.com/


Old school pop punk


Western Addiction
westernaddiction.bandcamp.com/
Hardcore melodic punk rock
The Bombpops
thebombpops.com/


Punk


Grim Deeds


(solo)


thebombpops.com/


Punk






---


The Lillingtons
Kody Templeman
Cory Laurence
Tim O'Hara
Alex Volonino
-from Wyoming
-t's been over a decade since The Lillingtons released a full-length album—and an anomaly of a record at that. Having signed to Fat Wreck Chords, The Lillingtons toiled away on their new record in secret, crafting an album that is both a continuation of the band's legacy and a dramatic reinvention. It's called Stella Sapiente, a title that vocalist-guitarist Kody Templeman says roughly translates to "wisdom of the stars," and that phrase proves apt given his claim that it's "centered around secret societies, astrology, and the occult."






Western Addiction
Jason Hall - Vocals / Ken Yamazaki - Guitar / Tony Teixeira - Guitar /
Tyson Annicharico - Bass / Chad Williams - Drums
-from San Francisco, CA


-While the San Francisco band's sophomore effort comes nearly 12 years after their debut, don't think they have grown out of hardcore. Tremulous rips its way through 11 explosive tracks, delivering a consistent sound strongly rooted in the past that is plenty aggressive and surprisingly melodic. It sounds like the same band that made Cognicide, just older, wiser—but still pissed off.






The Bombpops
Jen Razavi
Poli Van Dam
Neil Wayne
Josh Lewis
-from Oceanside, CA
-"Perfect for blasting through some pool corners or for keeping the good attitude going" - EuropeSkate.com

"It's as the 1990's never went away" - Nostalgia for Infinity

"The Bombpops are a female fronted quartet and a force to be reckoned with... Like I Care delivers some of the quickest and most melodic punk tracks of the year! "- Scene Point Blank




Grim Deeds


-from




-"