click on month for monthly picture calendar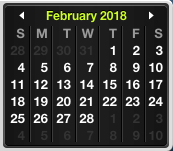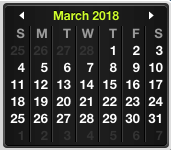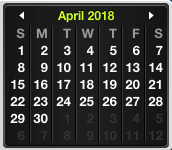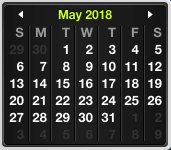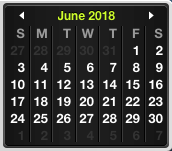 •••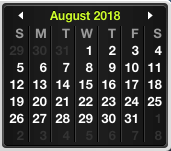 Listings are in the opposite order of appearance: headliner is listed at the top, next is the support band(s), and the last band listed is the opener.













Thursday

March 1

2018




8:00PM

doors -- music at 8:30PM




••• 21 AND OVER




$

10


Supervague
www.facebook.com/supervagueband/


Rock or Roll


The Campbell Apartment
www.facebook.com/TheCampbellApartment/


Rock


The Royal Panics
www.facebook.com/theroyalpanics/


Rock




---


Supervague
Gabriel Gilder: Keyboards and Vocals
Greg Kalifornia: Drums
Alex Birdsall: Bass Guitar and Vocals
Ben Wilkinson: Guitar and Vocals
-from San Francisco, CA
-supervague is a journey into the stars, a feverish dream, a scream of pain, a pure ecstasy.
Might be rock. Might be roll.




The Campbell Apartment
Ari Vais, Kevin Frank and Steve Mathews
-from San Francisco, CA
-The Campbell Apartment, named after a bar hidden inside New York's Grand Central Station, is the brain-child of Russian born singer-songwriter and oil painter Ari Vais. "...sounds like the Clash fronted by Jonathan Richman - the power of the music leavened by the wryness of the lyrics. Underlying that tension, however, is an emotional richness that repeated listenings - and you will listen repeatedly - reveal.
They walk an ever-shifting line between knowing detachment and painful vulnerability. The instant you ease into one mode, the tone or the tempo changes and you're whipsawed into the other. The album is like life in that way - unsettling turns and touching surprises, each when you least expect them."
-Anthony DeCurtis Rolling Stone




The Royal Panics
Greg Hoy
Mark Nichoson
Dennis Galway
-from San Francisco, CA
-No junk in this trunk. 'The Bay's premier rock and roll ambassadors. Built out of talent, grit, and boundless experience, the SF trio brings power and energy to every life show. Pure rock flows through their veins.' - The Kind Folks at Bottom Of The Hill.

'Listening to these tracks, we couldn't help but be reminded of classic bands like The Young Fresh Fellows, The Cars, and Mott the Hoople. Hoy's songs are built around groovy guitar riffs and the main emphasis is on making catchy tunes that just about anyone could enjoy. Recorded at California's legendary Tiny Telephone studio, this self-titled debut blasts out of the gate with a solid lead. Greg's got an excellent voice that's a perfect fit for the tunes he writes. And Nicholson and Galway provide the super solid rhythms that drive these tracks.' — babysue

'A melange of old school garage and punk is what they are all about... layered in catchy riffs.' — Orcasound.