click on month for monthly picture calendar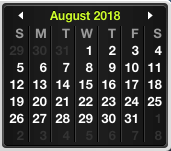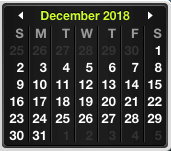 Listings are in the opposite order of appearance: headliner is listed at the top, next is the support band(s), and the last band listed is the opener.














Wednesday

August 29

2018




8:00PM

doors -- music at 8:30PM


••• 21 AND OVER




$

10


The Bribes
thebribes.com/


Garage Rock and Roll


Swamp Child
swampchildmusic.com/


Indie Swamp Soul Rock


Dreambeamer
www.facebook.com/dream.beamer/


happy sad rock




---


The Bribes
Philip Toscano - guitar, vocals
Dup Crosson - drums
Jesse Strauss - bass
-from San Francisco by way of Chicago
-"The album contains whimsical moments of blues rock and roll, Toscano's midwestern drawl, and an addictive listenability." - Valerie Veteto, The Bay Bridged

"The Logan Square band The Bribes takes pure '50s era rock and roll and re-fashions it into something fresh and bracing. What comes out through the monitors is clearly some of the most compelling rock 'n' roll being made in Chicago." - Vernon Hestor, Windy City Times

"The EP, which references early rock n' roll, blues and a bit of jazz and western swing, is loaded with unexpected turns, baroque embellishments and excellent musicianship." -Radio one Chicago





Swamp Child
Vocals / Brandi Mod
Guitar / Robb Hagle
Bass / Morris Knight
Drums / Ben Visini
-from San Francisco, CA


-Swamp Child is a San Francisco based rock band recently dubbed one of the "Top 20 Bay Area Bands." They combine the soulful and dreamy pop influence of New Orleans born singer Brandi Cheek and the Chicago garage blues sound of guitarist Robb Hagle. Together they create an alternative pop and rock sound that melds classic influences with a modern indie approach. Formed out of The Hotel Utah's music scene in SF they have expanded to play across the Bay Area in venues like Bottom of the Hill, 924 Gilman, The Hemlock & PianoFight. Swamp Child released their debut single Miss Disgrace in the fall of '17. ANR Factory called it "a torrent of contemptuous sound."






Dreambeamer
Mindy Knight
-from San Francisco, CA


-dreambeamer is the moniker of Texas native Mindy Knight, who currently resides in California.