click on month for monthly picture calendar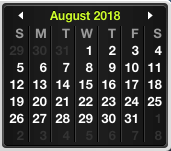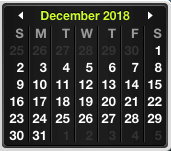 •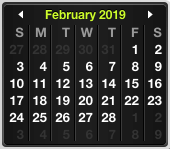 Listings are in the opposite order of appearance: headliner is listed at the top, next is the support band(s), and the last band listed is the opener.














Tuesday

September 18

2018




8:30PM

doors -- music at 9:00PM


•••

21 AND OVER




$

10


Mourning Mountains
www.facebook.com/MourningMountains/


alternative pop dance indie rock


Dorothy Lane
dorothylane.wixsite.com/dorothylane


garage western punk rock


The Breathing Room
www.facebook.com/thebreathingroomca/


indie rock 'n' roll




---


Mourning Mountains
James Reedy (guitar, vocals)
Howell Rowe (guitar, vocals, keys)
Cary Daughters (drums, vocals)
Nicholas Justus (bass)
-from Oakley, CA
-Mourning Mountains is an ADD Rock band from Bay Area, Ca.
Comprised of members of all sorts of back grounds all getting there start playing music in metal bands from thrash to grind. They all came together to create something new and refreshing. Dropping there first full length "Where Lovers Go to Die" a 12 song album only 9 months after forming. Tons of talent and even more creativity.




Dorothy Lane
Lorin Holmen
Nick Knoblock
Neil Parish
Tony Giuliano
-from Martinez, CA
-Dorothy Lane, a Martinez CA four piece alternative rock band was formed in early 2015 when Nick and Lorin (brothers-in-law), both found themselves without a musical project. They started playing together at family functions years before, so it only seemed natural that they start something together as they had a common vision for what they believed a band should be. Neil, received a phone call from a friend, telling him about an online post for a drummer who could play punk, indie rock, folk and country. He came by to jam and it was pretty obvious that he was the right guy for the job. Tony joined the band in mid 2017 and fit in perfectly.





The Breathing Room
Garrett and Sean
-from Berkeley, CA


-Rock and Roll music from Berkeley, California.