click on month for monthly picture calendar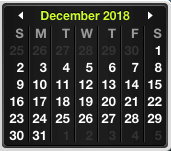 •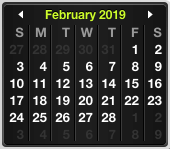 Listings are in the opposite order of appearance: headliner is listed at the top, next is the support band(s), and the last band listed is the opener.











Monday

October 22

2018




8:30PM

doors -- music at 9:00PM


•••

ALL AGES




$

10

in advance

/ $12

at the door
Floral
www.facebook.com/floraltunes/


Math Rock


Standards
www.facebook.com/wearestandards


mathrock pop


Dokoe
www.facebook.com/dokoemusic/


post/mathrock




---


Floral
Nate Sherman - Guitar
Ty Mayer - Drums
-from California


-"Floral is the audial equivalent of a three dimensional Aboriginal dot painting. Vibrant textures of climbing hills and cascading waterfalls of notes, bombard listeners erratically via tempo and elevation. Getting lost in the rushing ascent and feeling the thrill is like the wind to your back! This is to be expected, almost guaranteed when a group has sufficient technical ability. You can't take enough steps back to see what vision Floral has."






Standards
Jacob Richards
Marcos Mena
-from Los Angeles, CA


-math rock Wiggles






Dokoe
Guitar : Alicia Rei
Guitar : Ben
Bass : Michael
Drums : Chris
-from San Fransisco, CA


-We are a post/mathrock band from California bringing you sounds of melodic chaos to soft whispers.