Sunday June 16
2019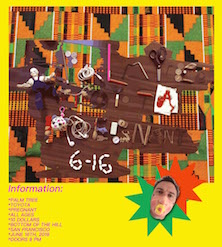 8:00PM

doors -- music at

8:30

PM




•••

A:LL AGES




$

1

0


Kamikaze Palm Tree
kamikazepalmtree.bandcamp.com/


Experimental Rock


Twompsax
muddguts.com/twompsax


garage punk queerpunk


Toyota
discontinuousinnovationinc.bandcamp.com/album/toyota


instrumentation \ New Wave Punk Rock


Pregnant
pregnant.bandcamp.com/


electronic




---

Kamikaze Palm Tree
Cole Berliner, Dylan Hadley
-from San Francisco, CA
-Kamikaze Palm Tree came out of the San Francisco Bay Area underground generator show scene of the mid-2010's. "When we started out, we didn't know anyone at the clubs. So we played places like the gazebo at Lake Merritt, because we could just set up and play in like 20 minutes. And they have outlets," said singer/drummer/guitarist Dylan Hadley. "Back then, we always wore masks," added guitarist Cole Berliner. "And more of our set was improvised." Gradually, the two-piece band began amassing a loyal following from performances at obscure outdoor locations like Fort Funston and the Sutro Baths caves. Since then, their sound has steadily evolved over four years of live performances and three albums.


Cole and Dylan originally became friends after participating in a medical study at the age of 11. Shortly thereafter, they began playing music together. Their early bands featured a mix of original tunes and covers of well-known staples like "Red Dragon" and "Give Me the Bag." Growing up in San Francisco's Mission District, some of Dylan's earliest childhood memories were endless recordings of yoga music; Cole was raised on an odd combination of country swing and technical death metal.


Kamikaze Palm Tree's sound is difficult to describe. They have been compared to Royal Trux, Lightning Bolt, the Residents, and Lil Dowager. Texture and dynamics are fundamental elements of their compositions, as well as a tension-and-release interplay of melody and noise. Song structures featuring stark, surreal lyricism are matched with ambient passages and "jigsaw" puzzle pieces. Making creative and extensive use of distortion, echo, and on-the-spot looping, their sound is multilayered and complex.


Kamikaze Palm Tree has frequently performed with guest artists—including a harp player, a saxophonist, and live dancers. Synth player and semi-professional clown Adam Wilson joins the band for their 2019 mini-tour with L.A. band Wand. Outside of music, the band has strong interests in Shen Yun, reincarnation, and dogs.


Kamikaze Palm Tree has performed with Ty Segall, White Fence, and Gang of Four, at venues such as The Chapel, Slim's, The New Parish, and Trans-Pecos. Their music is available on Bandcamp and Spotify, with their latest album coming out this summer on Muddguts Records.




Twompsax


-from Oakland, CA




-Twompsax is the current project of Cher Strauberry aka Pookie aka bass player of Nobunny aka one of a kind skateboarder aka amazing human being. Bratty garage skate-punk.






Toyota


-from San Francisco, CA


-The San Francisco quartet brands itself as a nebulous corporation optimizing the production of punk.
Toyota is a fairly new group, formed less than six months ago, and there's little information available about it online. Even so, it has garnered a substantial following in the underground house show circuit on both sides of the bay, largely through its live performances and ten-minute-long demo tape Concept Model(s) I–V, which it released on cassette and digitally on Bandcamp through its own label, Discontinuous Innovation Inc.

Concept Model(s) I–V is obnoxiously hyperactive, but it's also infectiously fun. The tape features rapid bursts of punchy, staccato instrumentation. Its repetitive song structures wind into tight spirals, becoming faster and more climactic through the reiteration of each phrase. With its wiry guitars, jolts of drumming, and off-center bass, Toyota largely eschews melody. Its vocals at times sound like maniacal chatter or mean-spirited kids jeering on the playground. And yet its bright, bouncy sonic palette and catchy riffs still tether its sound to pop.




Pregnant


-Daniel Trudeau and Brynley Stoner


-Pregnant is the continued efforts of Daniel Trudeau and Brynley Stoner to make music more interesting.