Saturday January 18 2020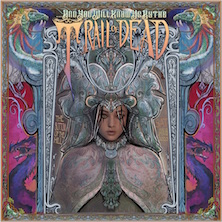 8:30PM

doors -- music at 9:00PM


••• ALL AGES




$

16

in advance

/ $18

at the door


...And You Will Know Us By The Trail Of Dead
www.facebook.com/andyouwillknowusbythetrailofdead/


post-hardcoreart rock


Rocket 808
www.facebook.com/rocket808/


Rock


MUSK
www.facebook.com/MUSKmeat


punk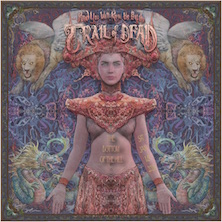 ---

...And You Will Know Us By The Trail Of Dead
Conrad Keely - guitar, vocals, drums
Jason Reece - guitar, vocals, drums
Aaron Blount - guitar, vocals
Alec Padron - bass
-from Austin, TX
-An unlikely but powerful combination of punk fury and prog rock ambition, ...And You Will Know Us by the Trail of Dead were formed in late 1994 by singers/guitarists/drummers Jason Reece and Conrad Keely. The longtime friends originally met in Hawaii before settling in the indie hotbed of Olympia, Washington, where Reece drummed for the notorious Mukilteo Fairies. After relocating together to Austin, Texas, the duo began playing shows as "You Will Know Us by theTrail of Dead," eventually adding both the conjunction and the ellipsis to the band's name. The pair also recruited guitarist Kevin Allen and bassist/sampler Neil Busch, thus transforming the group from an indie two-piece into an arty quartet. After issuing a live cassette on the local Golden Hour label, AYWKUBTTOD -- already legendary in indie circles for their anarchic concert sets -- released their self-titled full-length debut on Trance Syndicate in early 1998. Following the label's collapse, the band moved to Merge's roster and issued Madonna in the fall of 1999.

After signing yet another record deal with Interscope, they issued the formidable Source Tags & Codes in 2002, followed by The Secret of Elena's Tomb EP in 2003. The elaborate Worlds Apart arrived early in 2005. Despite widespread acclaim for the album, its sales were disappointing, leading Keely to consider disbanding the group. However, he and the rest of AYWKUBTTOD found inspiration in their frustration and bounced back with So Divided -- initially conceived as an EP, but gradually expanded into a full-length effort -- in late 2006. Their subsequent departure from Interscope Records convinced the musicians to launch their own label, Richter Scale Records, in partnership with the Texas-based Justice Records. Free of the constraints of conventional label deals, the band then brewed up a batch of contemporary prog anthems and released an EP, 2008's Festival Thyme, to ramp up support for a full-length album. The Century of Self followed in early 2009.

AYWKUBTTOD then scaled down their lineup, choosing to record their next album as a four-piece. The result, Tao of the Dead, also doubled as one of the most band's most conceptual works to date, with a 16-song set list divided into two lengthy tracks, each of which was performed in a specific musical key. After Keely's move to Cambodia's capitol city, Phnom Penh. Tao of the Dead recruits Autry Fulbright and Jamie Miller headed to Hanover, Germany in the summer of 2012 to record Lost Songs. One of the band's most overtly political sets of songs, the album was released that October. The group returned to Texas' Hill Country to record 2014's IX, an introspective set named after the ninth planet in the solar system in the world of Frank Herbert's Dune. (Jason Ankeny, Rovi). In 2018 the band began to celebrate the 20th year anniversary of their seminal album, "Madonna" and the addition of Aaron Blount (guitar) and Alec Padron (bass) to the touring lineup performing the album in it's entirety around the world.

2020 marks the reveal of the band's tenth full length album. In support of this release, the band looks launch a series of US and international tour dates.






Rocket 808


-from Austin, TX


-Suicide meets Link Wray, drum machine rockabilly. Like if Martin Rev played guitar instead of keyboard. Following a late 2018 debut 7", 'Rocket 808' is the eponymous debut LP from the latest brainchild of John Schooley, a guitarist with an impressive resume in the American underground going back a couple of decades with bands including but not limited to the Revelators, the Hard Feelings, John Schooley's One Man Band and Meet Your Death. This, however, might be his most daring gambit to date.

Combining the primitive analog drum machine of 1970s New York underground icons Suicide with the snarl and twang of guitar progenitors Link Wray and Duane Eddy, Rocket 808 has created a unique aesthetic mixing minimalist proto-punk noise and roots guitar into a new futurism, finally giving us the tomorrow with flying cars we were promised in 1950s EC Comics, Blade Runner, and back issues of Popular Mechanics. If Martin Rev had produced ZZ Top's 'Eliminator', or if Ry Cooder's score to "Streets of Fire" was instead heard on "Sid and Nancy", you'd have an idea of how Rocket 808 blurs the lines between guitar-heavy styles and eras using artificial percussion.

Just as The Cramps updated their 45 collection for a new generation, Rocket 808's cover of Suicide's "Ghost Rider" exists alongside rockabilly classics like Ersel Hickey's "Goin' Down That Road", while the band name conjures images of both Ike Turner's supposedly "first rock n' roll song" "Rocket 808" and the Roland TR-808 Rhythm Composer, the world's most famous drum machine. Orville Neely of OBN IIIs and Bad Sports provides live drums, and hotshot Mike Molnar of the Bellfuries adds guitar on a few songs alongside Rocket 808's Schooley, which lets you imagine what Johnny Thunders trading licks with James Burton on an Alan Vega solo album might have sounded like. Rocket 808 has deconstructed the 1960s guitar instrumentals of Dick Dale or Santo and Johnny into Angelo Baldimanti soundtracks for David Lynch films that haven't been made yet.




MUSK
Rob Fletcher sings
Chris Owen plays guitar
Jim Veil plays bass
Warren Huegel plays drums
-from Oakland, CA
-Musk is the scent of unwanted materials that were moist for too long. It's the smell of organisms growing in deep, dark places that no one wants to visit. It's the stink that comes from unwashed balls after they've marinated in sweat. It's a word that few associate with pleasantries, and it's also a band from Oakland who are dead set on challenging your senses.

The music Musk plays sounds like it comes from a dank basement, written by guys who the rest of world forgot. Their influences are obvious: late '80s noise rock, raw country balladry of '70s-era Rolling Stones or early Beasts Of Bourbon, and even the jazzier parts of the Birthday Party. Yet somehow in their shambolic, crumbly tunes they find enough space to jam like Led Zeppelin, but instead of taking stabs at bloated, wannabe-funk, Musk uses the moments to run wild, bashing and crashing and screaming and wailing. Give the band 20 minutes and what you'll hear will be unpredictable — in a good way.

You could say they've grown or matured, but YOU'D BE MISTAKEN. Like all great sequels ("The Godfather II", "Bring It On : All Or Nothing", "Eddie & The Cruisers II : Eddie Lives") MUSK 2 amplifies and expands on themes that made 'Musk' a favorite amongst misanthrobes & collector skum alike (or is that an oxymoron?) and does so with laser-like focus.