click on month for monthly picture calendar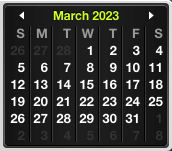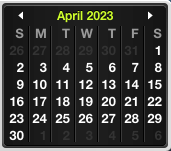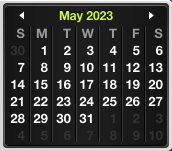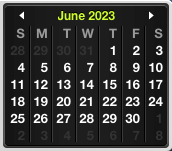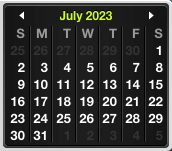 •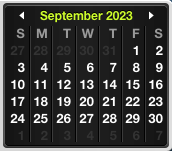 Listings are in the opposite order of appearance: headliner is listed at the top, next is the support band(s), and the last band listed is the opener.












Sunday June 4 2023




7:30PM

doors -- music at 8:00PM


••• ALL AGES




$

13

in advance

/ $15

at the door


Winona Forever
winonaforever.bandcamp.com/


Summer pop surf rock


The Moondrops
themoondrops.bandcamp.com/music


dreampop psych pop


PEŅA
nicopenya.bandcamp.com/


bossa nova emo pop





---


Winona Forever


-from Vancouver, Canada


-Vancouver's Winona Forever have ridden a wave of musical curiosity and chemistry further than imagined when forming in 2014. After spending formative years touring Canada and packing Vancouver's resilient DIY venues, the band has kept up an aggressive touring schedule in recent years - allowing long time listeners to come see the real thing.

With a catalog offering thoughtful, tangled rhythms and frantic garage-rock head nods, Winona Forever refuses to be boring. Embracing the warm and free spirited leanings of home recording, the band achieves a recorded sound that is equal parts fresh and timeless. Having lived together for many years, Winona Forever's live show plays as a confident and witty conversation between friends. With milestones such as Pop Montreal, Sled Island, SXSW and an Audiotree live session under their belt, the band continues to push forward towards fresh musical territory and new adventures.





The Moondrops


-

from

San Francisco

, CA


-The Moondrops have been a staple of the SF Bay Area music scene since 2017 capturing the energetic spirit of DIY indie rock with packed house shows and debut EPs. Since then, the band has graced larger stages and adopted a more dreamy and washed-out sound to create their own brand of psychedelic dream pop.

Since the pandemic, The Moondrops have shifted focus to songwriting and self production with several new releases planned for 2022 and beyond. This in combination with the return of live music makes this new chapter of The Moondrops something to look forward to :)




PEŅA


-from San Francisco, CA




-bilingual bedroom-bossa brainchild of a chilean-american first gen only child. Surf and turf, jazz-gaze stir fry for emotional souls who appreciate pop equations.