| | |
| --- | --- |
| General Info & FAQ | SEPTEMBER 2014 |



Here are answers to the most commonly asked questions we get.






Q: Is there parking near the club?



A: At night, we always have plenty of street parking right around the club. Do not leave any belongings at all in your car, as there are sometimes break-ins in the neighborhood. Pay attention to midnight street cleaning signs, especially on Sunday, Monday, Tuesday, and Thursday. Save yourself an expensive parking ticket.



Q: Do you allow cameras?

A: We are always OK with any kind of camera, but in some instances a band will have restrictions. Often we don't find out till the day of show. If you bring your camera and the band has a restriction, you can check it at the bar, but it's pretty unlikely. We also require that you maintain invisibility. Keep flashes to a minimum, one or two per set if you use them at all, and no tripods without getting permission in advance.



Q: Can I call the club during a show?

A: We do have a flasher on the phone and try to answer all calls, unless we're too busy serving customers, but be aware most of the answers to your questions can be found on our website. Our phone number is (415) 626-4455. Remember, no one is at the club during the day, as a general rule.





Q: Do you have a Lost & Found?



A: We save every item we find after a show and label when it was found. You can call the bar any night we are open to have the bartender look through our lost & found for your lost items. The best time to call is before we are open to the public, which is generally between 7:00 PM and 8:30 PM. (415) 626-4455. Do not show up at the club during the day. We won't be there. After one month, we will likely dispose of or donate your item, particularly if it takes up precious space, of which we have very little.



Q: What time do the bands go on?

A: It may vary from show to show a little bit, but a good rule of thumb is that a band plays every hour from the time the show starts. So if doors are at 8:30, and the show starts at 9, the bands will be at 9, 10, and 11. If there are four or more bands, these times may be shorter, and you can call the club the night of the show for the exact times, (415) 626-4455. Remember that our shows are listed with headliner first, in opposite order of when they will be playing.



Q: Are there hotels nearby?

A: Our neighborhood is a residential neighborhood, so there are no hotels located in our immediate vicinity, but we are a short cab ride or bus ride from Union Square, SOMA, or the Mission. Now that airbnb is a viable alternative, there are also lots of apartment and home rentals in Potrero Hill, right up the hill from us. You can't beat the views from Potrero Hill. If you want the full rock & roll experience, The Phoenix Hotel in the Tenderloin is a legendary hotel for touring rock bands. It also has a pool, a rare treat in SF.



Q: When you say you are sold out, are you really sold out, or will you release more tickets?

A: When our website says sold out, yes, we are genuinely sold out, but we are often able to release more tickets right before the headliner goes on, depending on how many people do not show up who purchased advance tickets or how many people leave after the opening acts, or in general how crowded the club is. We also usually release 10 tickets right away when doors open as well, but that is never guaranteed, as the bands often choose to use those few tickets themselves.



Q: Do you serve food?

A: We have a kitchen that serves bar food from when we open till about ten minutes after the headliner goes on. We serve bar food, burgers, salads, tacos and quesadillas, etc. And also homemade Mac & Cheese, Hummus, and other.
We do have vegetarian alternatives.





Q: Can I make reservations for a table?



A: Bottom of the Hill is a rock & roll venue with mainly standing room. We have some tables in the back of the club, not in front of the stage. There are a few peripheral bar stools in the stage area, but mostly you will be standing to see the show. If you get food from our kitchen, there are tables in the rear of the club which open up frequently.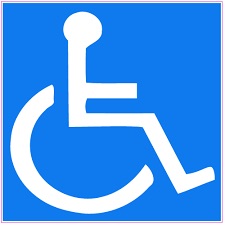 .

Q: Are you accessible?


A: Yes, we are wheelchair accessible (you can gain entry in a wheelchair through the front door, which is our usual entrance) and we can also set up bar stools or a table and/or chairs for you in the main area if you need to sit during the show. Write to email@bottomofthehill.com at least one day in advance of the show for help in setting this up, or just ask for help when you arrive. Only our men's room is accessible, but any females can ask our staff for assistance accessing the men's room, if needed.





Q: Do you take credit cards?



A: We do take credit cards, and also we have an ATM at the front of the club.



Q: Are you available for private parties? What are the rental fees?

A: Yes, you can rent our space for private parties or special events such as wedding receptions or others. Our shows get booked many weeks or months in advance, so it is advisable that you contact us well in advance if you need to rent our space and have a specific date in mind.
Here below is a general guideline on our rental prices.



Bottom of the Hill Club Rental Prices 2015


Our capacity is 246. Prices include sound, door, and bar staff. Our fully functioning kitchen is available, for a small fee. You can provide your own caterer, or we can provide one for you, or we can have our regular kitchen open for your event. Prices are for a maximum of 6 hours, including setup and cleanup. Hourly rates will apply after 6 hours. A deposit will be due upon reserving the club. Prices are flexible depending on your specific needs. Daytime rentals are also available, at discounted rates.
Sunday - Tuesday
$1500 plus minimum $1500 in bar sales
Wednesday and Thursday
$2000 plus minimum $2000 in bar sales
Friday – Saturday
$3000 plus minimum $3000 in bar sales