click on month for monthly picture calendar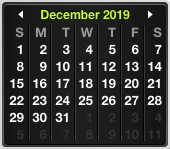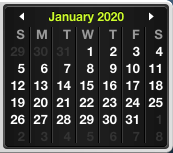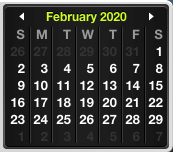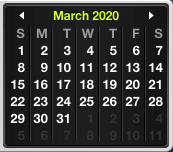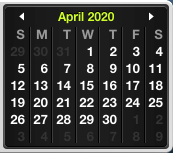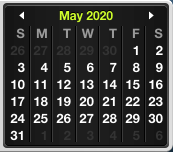 Listings are in the opposite order of appearance: headliner is listed at the top, next is the support band(s), and the last band listed is the opener.












Thursday January 9 2020




8:00PM

doors -- music at 8:30PM


••• ALL AGES




$

10

in advance

/ $12

at the door


Thank You Come Again
www.facebook.com/thankyoucomeagain/


Rock/Punk/Garage


Lunar Hand
www.lunarhand.com/


psych garage pop


Milk For The Angry
www.facebook.com/milkfortheangry/


Heavy Garage & Psychedelic Rock





---


Thank You Come Again
Vox/guitar - Izzie Clark
Guitar - Danny Lomeli
Drums - Steven Sessler
Bass - Julian Paz
-from San Francisco, CA
-Human music from San Francisco, CA.
Conceived in a lit cigarette and birthed out of wedlock in December 2018.




Lunar Hand
Junior Reed- Guitar, Vocals, Songwriting
Christian Ruth- Drums
Derulo Boulet- Bass, Backing Vocals
-from San Diego, CA
-SoCal psych garage pop trio Lunar Hand combine danceability, memorable riffs, and sharp-witted lyrics into one strapping sound. Spearhead Junior Reed began writing songs when he was 15 and along the way met Derulo Boulet (Bass) and Christian Ruth (Drums) in their high school jazz band class. The greaser theatrics which the Arctic Monkeys have been chasing on their past few releases seem to come naturally to Lunar Hand. The sound is huge and the cryptic lyrics are whip-smart, sung in an aching baritone that belies their age.

Lunar Hand Mayan Astrology meaning:

Lunar Hand is your Conscious Self - who you are and who you are becoming.





Milk For The Angry
Dana Lindstrom -Guitar/Vox
Kyle Stringer - Bass
Cole Bailey - Drums/Vox
-from San Francisco, CA


-Milk For The Angry is a heavy psych rock band from San Francisco, CA. Formed in 2016 when Dana Lindstrom and Matt Kerslake met by chance in a vintage drum shop in the Bay Area. The two spent most of their time recording in their studio until meeting Cole Bailey, who joined as the drummer.